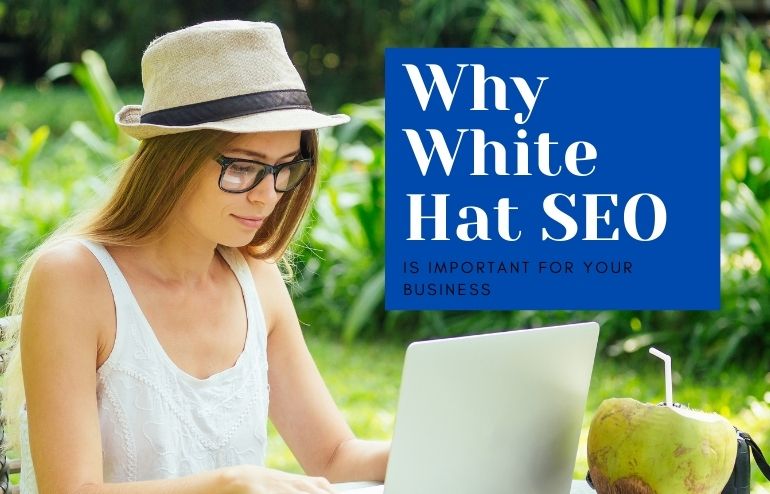 ---
Why White Hat SEO is Important for Your Business
There is a reason why some businesses appear earlier than others in Google's search results, and this is because higher ranked businesses implemented white hat SEO tactics. As an Orange County SEO company, Drive Traffic Media understands all the ins and outs of white hat SEO and how it can help your business get to the top of the search results and ultimately drive more conversions.
What is White Hat SEO?
White hat SEO is the term used to describe a variety of tactics that line up with Google's search terms. These tactics are implemented in order to rank higher in Google's search results so that more people can find that website. When using white hat SEO tactics, your website must remain honest and the tactics must be within the terms of service for the search engine. The following examples are some white hat SEO tactics:
Providing content and services of high quality
The website can be easily navigated through
Making sure the site loads quickly and looks clean on mobile devices
Using descriptive meta tags with keywords
Why White Hat SEO Tactics Are Important
Using white hat SEO practices are the safe and ethical way to increase your rankings on Google and keep your site from getting banned. Google has billions of visitors on a daily basis, and every time someone new visits your website, it creates an opportunity for someone else to discover your site. Since Google is ranked as the number one search engine, getting banned would severely decrease traffic to your site, which would negatively impact your business. Once Google bans you, it can be extremely difficult and sometimes impossible to get your site relisted.
How to Use White Hat SEO Methods
Implementing white hat SEO methods is the most sustainable way to drive traffic to your website and bring your business success from Google. See how you can use white hat SEO tactics below.
Provide content and services of high quality
Any content you produce online must be high quality and solve the problems your visitors present. You also must research your keywords in order to understand what your potential customers are looking for. Researching your keywords will help your content be optimized and reach a maximum number of users. Also, make sure your keywords are relevant to the content you are producing.
Using Descriptive Meta Tags With Keywords
Search engines and different users can more easily discover your content when you include quality meta descriptions for each of the pages on your website. Meta tags should include the keywords used for the related content.
Website Should be User-Friendly
Having a user friendly website means that it is easy to navigate. A website that is confusing and hard to get around will drive traffic away from your site and ultimately decrease conversions. If your site is organized and user-friendly, then it will rank higher organically in the search results page.
Sometimes using SEO tactics consistently can be confusing or a hassle because it has to be continuously done in order to keep generating conversions. Consulting an Orange County SEO company like Drive Traffic Media is the best way to ensure you are properly using white hat SEO tactics consistently and will ultimately benefit your business online.