Launched in 2016, TikTok is a social media app that has recently become a haven for digital marketers. With millions of users scrolling through a wide variety of content every day, promoting on TikTok is a great way of generating more traffic for your brand.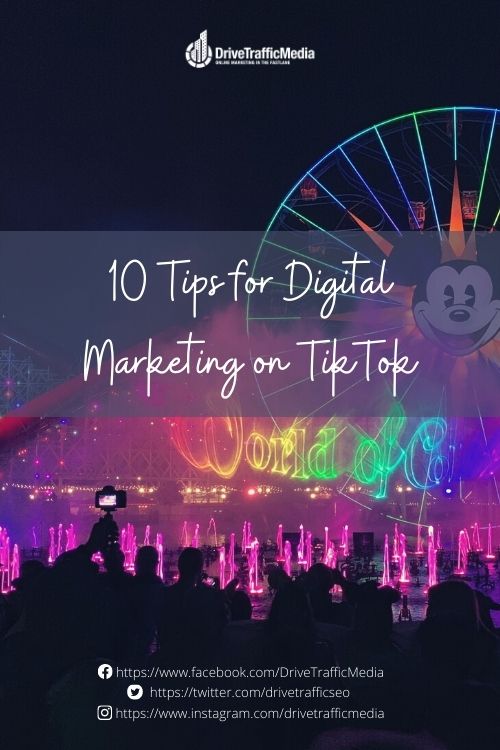 If you're looking for TikTok tips and tricks from an experienced digital marketing agency in Orange County, you've come to the right place.
Here are ten ways of developing a good marketing campaign for your brand on TikTok.
1. Follow the Trends
Having a TikTok account is a great way of staying on top of the latest trends and taking advantage of popular hashtags and memes. The more relevant your content is to the current trends, the more visible your brand will be to your target audience.
Kraft, for example, utilized the popular Duet challenge on TikTok. They engaged with their audience, had them create TikToks using the hashtag #KraftMacMeSkip, and accumulated 8.9B views.
2. Strike That Perfect Balance
It's important to find that perfect balance between entertaining your viewers and promoting your brand. On one hand, you want to make sure your name gets out there. On the other hand, however, you also want to make sure your content isn't too spammy as this can turn off your viewers from watching it.
When you're starting, it might be best to just show off your product and let viewers see how it works. Once you've gathered a following, you can start adding more promotions and exclusive offers. A great example of this is the #reversibleoctopus trend, where a simple octopus plushie gathered a large following simply for being cute!
3. Partner with Content Creators and Influencers
As a digital marketing agency in Orange County, we know just how useful it can be to collaborate with other creators and influencers. It allows you to take advantage of their substantial following and learn tips and tricks from more experienced creators.
Start by browsing through TikTok's extensive list of creators and influencers on Creator Marketplace. Here, you can easily find people who'd be a great fit for your brand and have them work their magic.
4. Use the Proper Screen Format
TikTok was optimized for social media mobile use, so it makes sense that users would prefer videos in a 9:16 video format. Make sure to take up the entire screen and showcase your product accordingly so it's easily visible and recognizable even from afar.
5. Show Some Variety
People tend to get bored easily, so tap into those creative juices of yours and make content that differs day by day. Switch up the scenery, music, camera angles, storylines, and more in order to have a feed that's diverse and fun to browse through. This keeps your loyal followers entertained and attracts new viewers to your feed.
6. Display Call-to-Action Opportunities
Having call-to-action opportunities on your TikToks makes learning more about your brand more accessible. This can be done by providing links to your website or shop at the end of the video. It can also be done by creating interactive campaigns that allow consumers to interact with your brand even after the video.
One good example of this is #GoodVibeMessenger by Starbucks.
7. Get That Perfect Timing
Timing is everything on TikTok. If your video is too short, your message may be unclear and viewers may not remember your content very well. If your video is too long, the viewer may become uninterested halfway through and leave before your message has been given.
According to TikTok, a video advertisement should ideally be between 21 to 34 seconds.
8. Post Regularly and Frequently
It's important to stay relevant by maintaining brand visibility as long as possible. Aim to post a different TikTok every day—this increases your chances of getting picked up by TikTok's algorithm and helps you figure out what works for your brand. If you find that one video design gained more traction than the other, use it as a formula for your future videos.
9. Be Funny
It will be impossible for you to get a good following on TikTok if your content isn't entertaining, innovative, or funny. After all, TikTok is an app for mindless entertainment. As a content creator, you should be producing TikToks that allow your viewers to laugh or have fun to increase your views and follower count. In fact, you could even go viral just for having a great sense of humor! 
10. Use Closed Captioning
Adding captions to your TikToks is beneficial for a variety of reasons. Firstly, they include deaf people or people with hearing problems who would otherwise be unable to understand your content. It also allows for people who scroll through TikTok with no sound on to know what you're talking about anyway. Secondly, it emphasizes your message and makes it more memorable. Lastly, it familiarizes your viewers with unfamiliar words so they can search for them themselves.