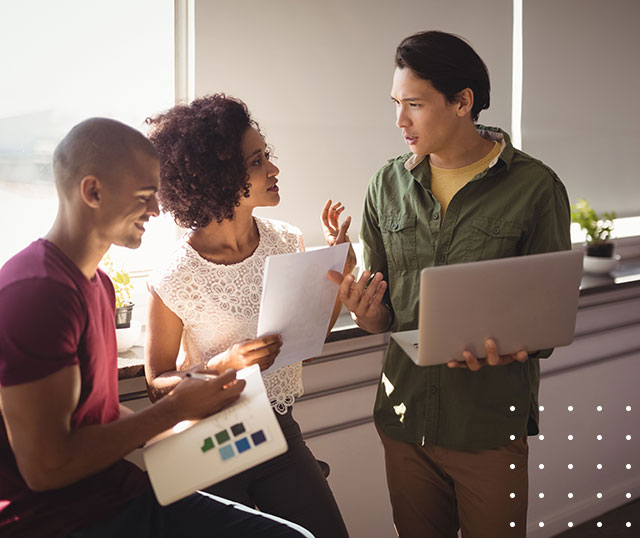 We Have 16+ Years in Marketing Experience
We pride ourselves on our quick turnaround time and quality work! Your team will consist of executives in specialized areas, with over 15 years of online marketing experience. Drive Traffic Media is a cutting edge online marketing company that keeps up with the most up to date Internet trends and changes by employing 2 full time employees dedicated to research. This research team makes it their mission to stay ahead of the ever-changing world of online marketing. Drive Traffic Media has another team focused on local marketing so that your business will quickly earn high rankings on Google.
Grow Your Business With Us
Our company also has employees assigned to pay-per-click advertising so that getting the best price on a campaign is always possible.
For More Information : (949) 800-6990
We Always Try To Deliver Best Services
Social marketing has become a must-have tool for businesses to build and expand their brand. Drive Traffic Media can help you boost your audience and elevate your brand through the most popular social media platforms such as Facebook, Twitter, Instagram, Pinterest, and LinkedIn effectively and strategically. Let's get social!
Search Engine Optimization
Search engine marketing is ever-changing, but we know how to get your company noticed by Google, Bing, and Yahoo search results. We follow Google's best-recommended practices for content writing and we post on the highest page ranking social media sites in the world to get you more business and profit.
In the last 8 years, Drive Traffic Media has logged over 20,000 hours building exceptional sites for businesses Orange County and Los Angeles. Our sites not only look sharp, but they are marketing savvy and lightning-fast. We administer SEO for flawless performance on mobile and desktop devices.
What does your brand say about your business? Are you targeting your ideal audience? Our brand strategy services are designed specifically for middle-sized businesses. We can help you identify your audience, clarify your brand goals, and create effective messaging that will engage your customers on an intellectual and emotional level.
Copywriting and Content Creation
When developing content for the web, you must consider two audiences that will interact with it: the spider-bots crawling the net for Google and Bing algorithms as well as your actual human readers. The spiders want keywords. People want emotionally engaging text that will draw them in. We can help you write content that will attract both viewers.
Pay-Per-Click Advertising
Google Ads (previously known as Adwords) and Facebook Ads can be customized for particular audiences. Google Ads are intention-based. They show up when searching for related keywords. Facebook ads are interest-based. They appear on the news feeds of people that may find them relevant. We can help you develop and manage the perfect ad strategy based on these systems.
Want to gain loyal customers while at the same time getting their insights of your business in Orange County? Drive Traffic Media offers an email marketing package that is ideal for your business needs. Allow us to give you a glimpse of the miracle of email marketing, its benefits, and recommendations we can give for a successful campaign.
Video marketing has evolved and is continually over the past few decades. Do you know that around 100 million internet users watch video every day? Granted, some of them might be watching a 'viral' video but many are looking at explainer videos of certain products or services. Having a quality video will draw more customers into your business.
What our Clients Say About Us
The Drive Traffic Media team will bring your business website to the next level
"I want to thank Drive Traffic Media for doing such a great job with our SEO as we rank for the search engine that brings the right traffic. They also mange all our social media and YouTube videos. Our website looks amazing they built for us and with the continuous updates we need they are responsive and get then done fast. You guys really know how to market a company..."
"I could not be happier with my decision to hire Michael Brandt and his team at Drive Traffic Media to update my website. Michael is extremely knowledgeable and very generous with his time and ideas. He gave me great insight into how small improvements on my site could make a big difference in my ability to attract more clients and improve my search metrics..."
"As a business owner for over 20 years, it's hard to keep up with the ever-changing technology I highly recommend Drive Traffic Media as your go to online marketing company. When I need help with any problems I call them and they help me out and they even came to my office to fix a setting on my computer. One of the best SEO companies in Orange County by far..."
Daniel A.
Laguna Niguel, CA