Consistently adding new content can be challenging for some businesses, and it can be difficult to regularly churn new content that is entertaining, innovative, and diverse to expand your brand. This is especially true for start-up businesses.
If you're looking to scale your content production but aren't sure where to start, we can help you with that. As an expert in digital marketing in Orange County, we've compiled a general guide on simplifying your content creation process.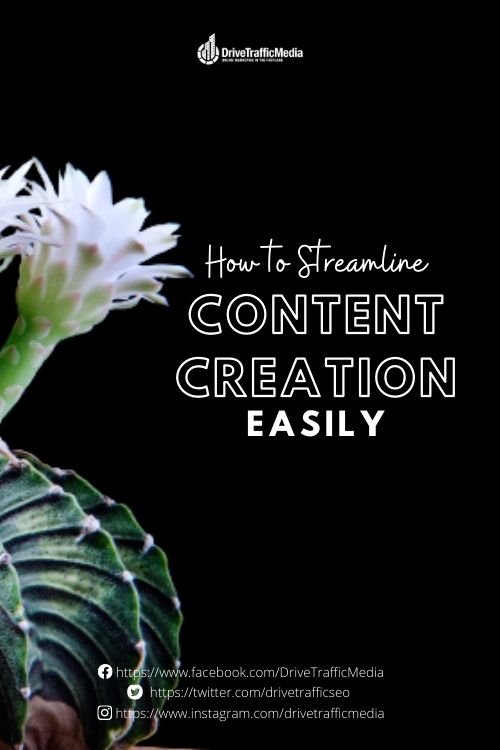 Identify What's Hindering Your Content Creation Process
Creating new content for your business might not be as streamlined as it can be for a variety of reasons. These include not having enough team bandwidth, having more important tasks to take care of, or just not being experienced with the process.
If you've ticked off all three of the boxes, you're in luck: outsourcing content creation is the simplest solution to all of these.
According to the B2B Content Marketing Benchmarks, Budgets, and Trends: Insights for 2022 by the Content Marketing Institute, 50% of organizations today hire an external agency to produce content marketing for them. This allowed them to focus on their work, leaving the marketing strategy to more experienced groups of people. Outsourcing is generally met with positive results, including increased website traffic, a better quality of content, and an increased quantity of content.
So, how does one go about outsourcing?
Find the Best Writers and Teams for Your Brand
There are plenty of content creation writers and teams out there. Finding them can even be as easy as Googling digital marketing agencies in your town or city.
Drive Traffic Media, for example, is an Orange County marketing company that'll be perfect for people living in the general area.
With so many writers and teams to choose from, you want to make sure that the people you find are reliable and have good knowledge about your brand. A simple way of doing this is having all your terms and conditions listed in your job listing (e.g., "preferably with SEO expertise," "preferably with a background in health care") or asking some questions during the interview process (e.g., looking through sample articles, asking for contact references from previous employers). You should also provide a competitive wage and a consistent workload so you can get high-quality work.
Quickly Train and Manage Your Writers
Administrative duties are another problem you'll have to face. Once you've got your writers or team ready, you'll want them to know what you hope to achieve as succinctly as possible
For this step, we highly encourage having a system that lets people know what to do even with minimal supervision. We highly recommend a document with all the important information they need to know, including what can or can't be included in the content, your brand, and deadlines. It would also be good to have a form of communication set up, such as Skype or Zoom. This way, you can quickly update each other on what needs to be done.
You also need to be mindful of them throughout the content creation process. Just because you've outsourced the job doesn't mean you don't have any input! Always look over their work, ensuring that all your terms have been met within the specified time frame. Don't be afraid to ask for edits here and there either—eventually, they'll figure out your style, which would lessen the need for revisions.
Conclusion
Does this seem daunting to you? You shouldn't worry about it too much. There are plenty of resources online that can help you streamline your content-creating process, and some agencies can also do all the work for you!
Drive Traffic Media is a digital marketing agency in Orange County that takes a huge load off your shoulders. We offer a variety of services, such as search engine optimization, web design, PPC advertising, and plenty of others, so you don't have to do it on your own. Please call (949) 800-6990 or send questions to info@drivetrafficmedia.com to find out more about what we offer.