Social media has become a part of our daily lives without giving it much thought, much like having your morning cup of joe and sitting in freeway traffic, but have you ever wondered why it has become so successful and as integrated into our society as it has? While some of these reasons may be apparent, there are some other factors into its affluence than you might think. As a 5-star Orange County SEO and social media company, we know and love social media like the back of our hands.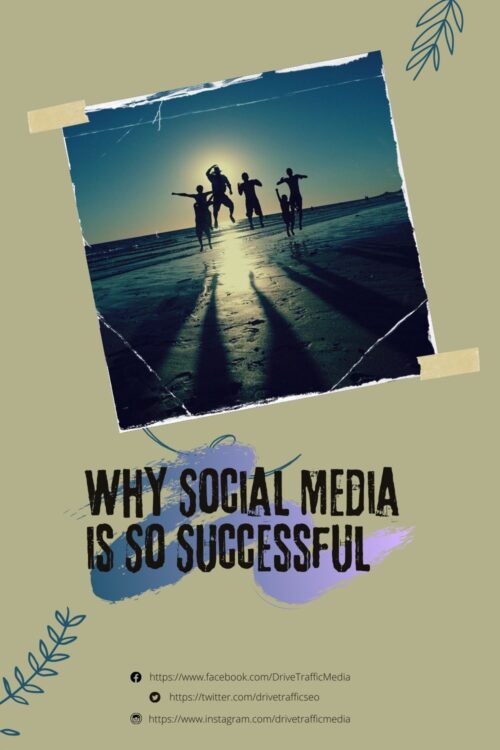 It's instantaneous
With social media, you can update your followers and receive updates from whom you're following around the clock, 24/7. Have a favorite celebrity? You can follow their Twitter account and get updates as soon as possible instead of having to wait for the next magazine publication about them. There are countless apps to help you keep up with what is going on in the world.
It's convenient
Social media sites are designed to be easy to use so that you will be able to learn to navigate them in no time at all! Do you remember the days when you had to wait all day to get home in order to use the Internet? Social media has also been able to translate into the smartphone age so that you can access them from anywhere via their apps. Social media also makes it easier to continue to communicate with your friends and family who live far away from you.
Universal symbols
The "like" button is an easily recognizable tool and can translate to almost any culture, whether you say "me gusta!" or "いいね!" Other symbols, including the heart or crying emoticons, all resemble universal emotions that anyone can relate to.
Compliments human needs
Humans are social creatures by nature. Social media allows us to meet some of these needs. Sometimes we are just too busy to send individual messages to each of our friends and members of our family, so if you have a big life update, you can just simply make that status update that you just got engaged! #Awesome!
Allows you to connect with new people
If you have a more obscure hobby that not many people you know share, you can go onto social media to connect to people out there who share your interest so that you can feel a little less alone in the world. 
It's customizable
Social media pages are often made to be personable to suit your narrative, showing others why you stand out from the crowd and what you are truly all about.
Lets you explore new ideas
You can learn about just about anything on social media. You can even discover new ideas you never contemplated before just by using the search bar. The algorithm will allow you to explore related content relevant to you. You never know what kind of rabbit hole you might find yourself in. This may sound like a bad thing, but it doesn't necessarily have to be, because this will not only teach you about others, but it can also teach you a bit about yourself, as well!
Allows easy connections for businesses
Back in the day if you had a question or complaint about a more sizable company, you would have to call or send a letter in the mail. Now with email and instant messaging, your customers can reach you more easily for faster and more effective communication, even helping potential consumers find you and vice versa. Even some celebrities have chosen to be transparent with their audience by connecting to them on social media. 
Gives you the power to increase brand recognition and your reputation
The more often people see your business or brand on social media, the more likely they are to remember you and consider checking you out again in the future.  
Allows you to build professional connections
Social media gives you the ability to connect with other companies within your industry and even beyond. It also opens doors for new employment opportunities. This is very useful for independent contract workers who need new connections to find their next job.
Empowers the voiceless to have a voice
Social media is very popular for those who have historically not had a voice in society, and for a very good reason. Those who have faced injustice and want to see our world changed for the better have used social media to spread their message of representation and acceptance so that they no longer have to be invisible.
Lots and lots of entertainment
Who doesn't like to be amused and have fun? Let's be real here, social media is just simply entertaining. With countless videos, memes, and other content from all around the world, what's not to love? If you had a rough day and just need to unwind for a bit, you can sit down and enjoy a good video from your favorite platform to lighten up your mood.
It just might be good news for the trees
Instant messaging and posts can reduce the amount of paper used for communication and bulletin posts. Got a job offer? Your new boss can simply just link you to your offer letter instead of giving you a physical copy. You also won't have to print copies of a flyer to post to your neighborhood. Just simply share a digital copy with your Facebook group or to Nextdoor.
It's free!
While starting an SEO Orange County campaign will cost you some money, the actual service is completely free, and who doesn't like free stuff? This makes it possible for people of all economic statuses to be able to connect, free from repercussions. 
Are you ready?
While social media is fantastic for all of the reasons we mentioned above, if you want to successfully create a meaningful online presence, you will need to devote some of your time and budget to it. Here at Drive Traffic Media, we offer solutions to any questions you may have about this process. Go ahead and give us a call today (949) 800-6990 or email us at info@drivetrafficmedia.com for a free quote for SEO and social media Orange County online marketing that really works.