With cybercrime and identity theft so prevalent over the web, there are certain measures you can take to ensure your business website has site security. One of these things is HTTPS, which stands for Hypertext Transfer Protocol Secure. HTTPS is the encrypted version of HTTP and is extremely important especially when it comes to sensitive information.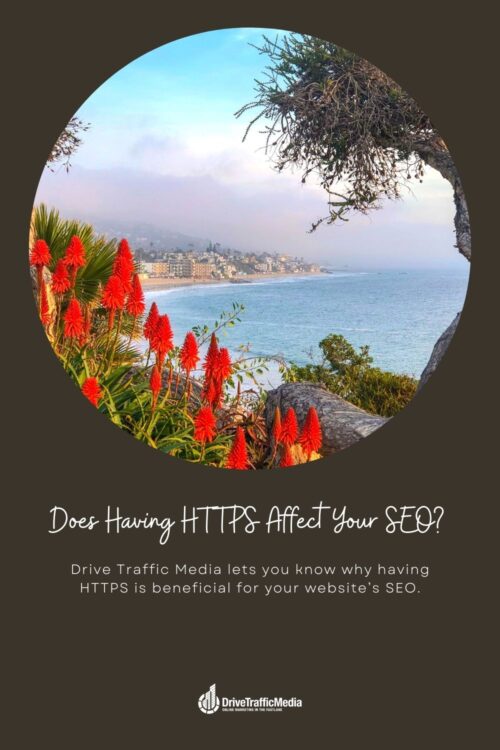 In layman's terms, HTTPS ensures a secure session between yourself and the site you're interacting with. By having this session encrypted, nobody else can peek in and look at the data you're inputting to the site (or technically they could if they just really wanted to see a bunch of mumbo-jumbo). It also prevents your ISP from butting in and putting unnecessary ads on your website.
And yet, many websites are still slow on the uptake, refusing to adopt HTTPS for a variety of reasons. They might think it's way too expensive to get a certificate, or that HTTPS isn't needed because sensitive data isn't exchanged anyway.
Well, as an Orange County SEO expert, we're here to tell you the #1 reason having HTTPS does matter: it affects your SEO. 
What's the Evidence?
The first evidence of HTTPS as a ranking signal was on August 7, 2014, in a blog posted by Google. It read:
"…over the past few months we've been running tests taking into account whether sites use secure, encrypted connections as a signal in our search ranking algorithms. We've seen positive results, so we're starting to use HTTPS as a ranking signal. For now it's only a very lightweight signal—affecting fewer than 1% of global queries, and carrying less weight than other signals such as high-quality content—while we give webmasters time to switch to HTTPS—but over time, we may decide to strengthen it, because we'd like to encourage all website owners to switch from HTTP to HTTPS to keep everyone safe on the web."
Here, we can see confirmation that HTTPS does affect your ranking. While Google does admit that it's lightweight compared to other ranking signals, you shouldn't dismiss HTTPS entirely. For one thing, having HTTPS already gives you an edge over equal sites that only function on HTTP. Additionally, HTTPS is a component of the page experience signal, which is a boost Google gives to sites with great user experience.
Does that mean HTTPS will shoot your website up the rankings? No. A website can still rank higher than yours even if it only functions on HTTP. HTTPS doesn't work like magic—you'll still need to work on your user content and other ranking factors to get up there. In other words: it won't get you to the first page in an instant, but it will help.
How Can I Move to HTTPS?
Probably the easiest way of doing this is by using Cloudflare. This site acts as a middle man between your site and your visitors, filtering out any illegitimate traffic. They also provide free SSL certificates that can get your site secured.
Simply sign up for an account, enter your domain name and DNS records, pick out your plan (free or paid plans are available), and change your nameservers to Cloudflare's. Once you've done all that and your site's been validated by Cloudflare, your site goes active on Cloudflare's servers. The SSL should show up on your domain automatically sometime after, and you can now enjoy that pretty green lock on your site's address bar.
Of course, if all of this is Greek to you, you also have the option of hiring agencies instead. Drive Traffic Media is a trusted digital marketing agency in Orange County that can do all this for you and more. If you're interested, please contact us at (949) 800-6990 or at info@drivetrafficmedia.com.