As a business owner, your priority should always be improving your local visibility. This is especially true for start-up businesses. Many of your existing and potential customers are people within the area, so it would make sense that you prioritize them.
Having a good online presence is a free, quick, and easy way to get found by locals. Whenever they need products or services you can provide, they can simply search you up on Google and learn more about your brand. This is why optimizing your Google business listing is so important—you can give them useful information such as store hours and addresses, show them pictures and videos of your products or services, and share reviews from previous customers. This, in turn, encourages them to reach out to you and give you business.
So, how exactly can you improve your business listing? Here are four ways to improve your Google business profile, according to an Orange County digital marketing agency.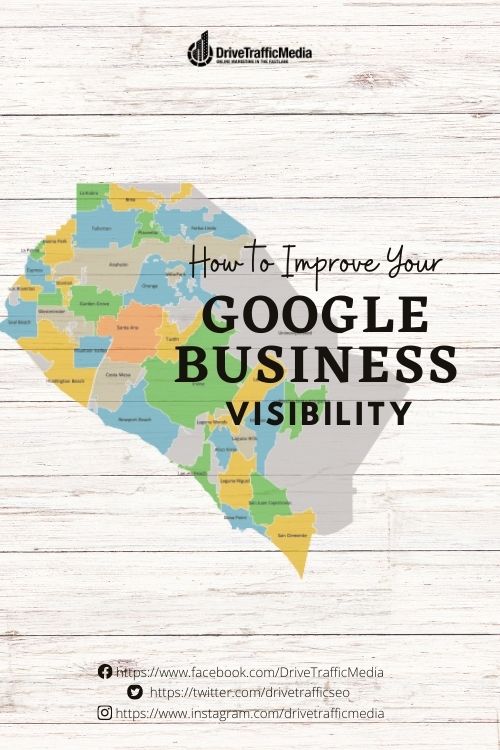 Encourage Your Customers to Leave Reviews
Having ten to fifteen reviews is a great way of improving your local profile. Reviews are what people read when determining which business to go for, especially if they've never seen or heard of you before. It builds your credibility, and organic searchers are more likely to trust you if you have a couple of happy customers leaving comments on your profile.
However, that's easier said than done. Getting your customers to leave reviews at all requires a little bit more effort on your part. Start by sending follow-up emails, postcards, or even just telling them in person to leave a review. Say that you'd appreciate any honest reviews and original photos they have of your business.
There are review management programs that can help you get more reviews, too, like BirdEye and ReviewPush. These platforms help you to organize your customer reviews, send review requests through text, and respond to reviews directly from your email.
Avoid Spammy Tactics
Google and other review sites like I mentioned above are pretty smart these days—so smart, in fact, that they can recognize whenever someone attempts to cheat the system by adding fake reviews or paying people to write five-star reviews. They can detect dishonesty and may even flag your site for being suspicious. Additionally, adding fake reviews is a violation of the terms and conditions of most business sites and can land you in some serious legal trouble.
The same thing also applies to giving people incentives like coupon codes and freebies for positive reviews. If they mentioned leaving the review for the incentive, new viewers might think you're hiding something bad about your business because you bribed your reviewers. At the same time, it's just very unethical—because you're only encouraging positive reviews, their negative experiences (if any) get glossed over and ignored.
Respond to Negative Reviews
You can try and stop negative reviews from ever showing up on your profile. This means going over all aspects of your business with a fine-toothed comb. You need to make sure all your products are consistent, and of high quality, all your processes run smoothly, all your customers are taken care of properly and fairly, and so on. But of course, nothing in life is ever perfect, so just take any negative reviews you get as a learning experience.
You just need to address them properly. Reflect on their review and see if it has any merit. Is there a serious problem that needs to be dealt with right away? Is there anything about your business that can be improved? Then, reach out to the customers, apologize for their negative experience, explain why you couldn't meet their expectations, and try and make up for it in some way. Doing this shows the general public that you truly care about customer feedback and are always trying to improve.
In the eyes of Google and your customers, responding to negative reviews gracefully may even look a lot better than having a ton of obviously fake and biased positive reviews.
Make Good Use of Google Business Tools
Google has a ton of free tools you can use to promote your business!
The first is the Google Marketing Kit, where you can create stickers, infographics, posters, and other forms of content you can use to advertise. You can feature things like new product reveals, testimonials, before and after pictures, etc., on eye-catching graphics. Then, you can share them on Google Business and other social media platforms.
Another useful tool is Google Posts, which is kind of like a social media platform. Here, you can promote discounted sales, share coupon codes, and promote upcoming events. Google Posts is pretty neat because you can see how much traction your posts get from views to likes to shares. Utilize this data to improve your content.
Conclusion
Optimizing your business profile is very important. It makes a great first impression on organic searchers and makes it easier for locals to find you. As you can see, it's also pretty easy to do.