Digital marketing is crucial for your business. It helps your business stand out from a sea of other digital ads. It also brings traffic to your website with the power of social media. But, it's hard to grasp if you don't exactly know what you're grasping.
Digital marketing isn't something you do willy-nilly. It might look simple and easy to do, but creating a successful ad campaign takes a lot of research about things you probably wouldn't consider looking at! So, to make things easier for you, we've compiled a list of things you need to think about before making an ad campaign. As a digital marketing agency in Los Angeles, this knowledge has helped us massively with our ventures over the years, and we hope it'll be helpful for you too.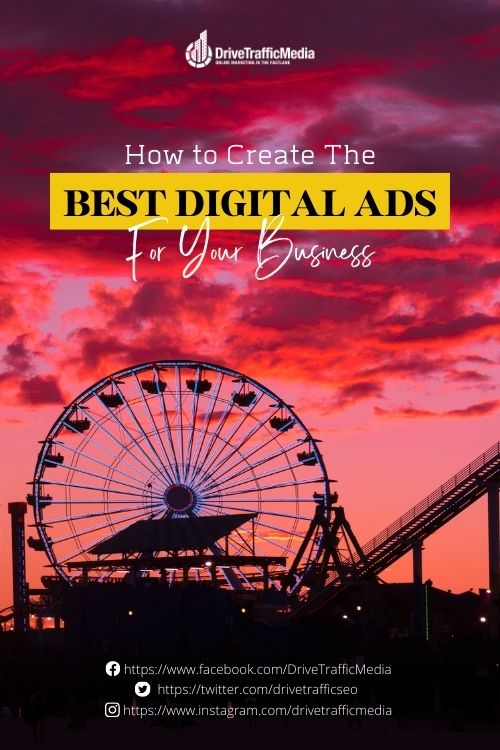 1. Know Your Goals
The first step to creating a successful ad campaign is establishing your goals. Figure out your point of destination and the best way to get there to spend as little time and energy as possible. Once you've established that, it'll be easy to start crafting your ad campaign.
Let's say that you're an SEO company in Los Angeles and you want to advertise your website design services. You'll want to emphasize your modern and cutting-edge designs, style sheet, and programming languages you're familiar with, and maybe even samples of your work to grab your target audience's attention. Sprinkle that with some calls to action to really encourage people to look at you and hopefully get some conversion going. It's as easy as that!
2. Know Your Target Audience
A great advert is a personalized one, and you have no hope of achieving that if you don't understand your demographic. You need to know your audience's ages, genders, locations, and other factors if you want to tailor your ad campaign for them. After all, you wouldn't want to share a meme-based campaign with a bunch of baby boomers, would you?
Various tools can help you analyze your demographic. Google Analytics, Facebook Insights, and Instagram Insights are just some of them. You can also send out surveys and conduct your own research to identify your target audience.
3. Know Your Social Media Platform
Another thing to consider is what social media platform to use. You might even want to create different ad campaigns and marketing strategies for each social media website!
For example, TikTok users are primarily among the younger generation. If your business is involved in something they wouldn't be interested in like life insurance policies or real estate or what have you, then you probably wouldn't want to host your campaign on TikTok.
In the same way, strategizing on Facebook is different from strategizing on Instagram. With over a billion users, you need to go hard on keyword research and SEO on Facebook and focus more on graphic design with Instagram.
4. Know the Trends
The social media and business worlds are constantly changing. What works well one day may not work as well the next. For example, while Facebook and Twitter had been digital marketing powerhouses over the past few years, their influence has since been surpassed by TikTok. If you were to build your ad campaign now around things popular on Facebook and Twitter several years ago, your brand would seem outdated.
In other words, you should always stay on top of the trends and current events if you want to remain visible to your audience. It keeps you relevant and also identifies things your customers have been talking about lately. You can then leverage these by incorporating them into your ad campaign.
Just remember to consider the appropriateness of these trends and current events. If a trend seems unsafe (e.g., Tide Pod Challenge) or a current event too serious (e.g., the Russia-Ukraine war), it's best to leave it out of your ad campaign.
5. Know the Analytics
Social media websites have different ways of ranking people. For a streaming website like YouTube, for example, popular videos and channels are ranked according to how many views they get, how many subscribers they have, and what keywords they utilize. Obviously, this exact system won't work for other social media sites as Pinterest doesn't look at view count, Snapchat doesn't have a subscriber system, and Instagram doesn't care about keywords.
So, always know how popular posts are measured on your preferred platforms and use that data well for future posts. Social media marketing isn't a one-and-done and one-size-fits-all type of thing!
Conclusion
Knowing the theories is one thing, but implementing them in real life is another!
We know how difficult it can be to get into digital marketing and social media marketing, so why don't we make things simpler for you by offering our PPC management and SEO services to Los Angeles residents? Contact Drive Traffic Media today at info@drivetrafficmedia.com or at (310)341-3939 to get started.