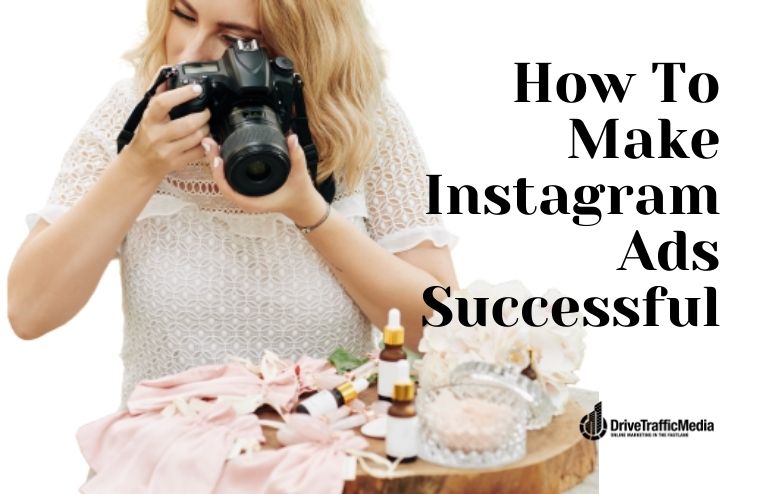 ---
How To Make Instagram Ads Successful
Since its introduction back in May of 2010, Instagram has grown exponentially to become the multi-billion-dollar company it is today. Launching advertisement campaigns with Instagram can be extremely beneficial to your brand according to Drive Traffic Media, an Orange County SEO expert.
Instagram got its title as an advertisement platform back in 2012 when it was acquired by Facebook. When users scroll through their feed, they are met with sponsored posts from various companies and brands. Many digital marketers have utilized running ad campaigns on the platform with high rates of success.
Instagram advertisements are a worthy tactic to include in your marketing efforts. Continue reading to understand the five attributes that differentiate effective ads from those that are not.
1. Use Your Marketing Strategy to Curate Your Ads
The ads that your brand posts on Instagram should be made with care. Like all other forms of digital and social advertising, it's not about just having enough sufficient content. Be sure that your ad posts pertain to your company's marketing and brand strategy collectively. Your ads should hold up your brand's mission and should include a call to action that grows organically.
If your brand is active on other social media platforms, think about how your Instagram ad could compliment your other social media campaigns too. One luxury automotive brand implemented a dual campaign connecting both Instagram and Facebook to promote a new SUV to their catalog. Because of this, the campaign saw a 580 percent increase in site clicks.
2. Use Visuals That Enhance Your Campaign
Successful Instagram ads use one perfect image to create a reaction out of viewers. Whether it be to spark an interest in learning more about the brand or nudging viewers to click on the brand's website, a call to action should always be included even if it's not directly stated.
Work with images that will likely get more attention. Use images that are solely used for Instagram campaigns. Create interest and curiosity with viewers that ultimately lead to website clicks for your brand.
3. Carefully Select Your Hashtags and Keywords

It's a myth that hashtags are restricted to Twitter.
Utilize hashtags so your content can appear in specific searches. When a user taps on a hashtag or searches for one themselves, it takes them to a page with all of the images tagged with that particular hashtag. Your content can and should be visible to viewers in any way possible, but be sure to consider where you want your posts to show up.
Add hashtags to all of your future ad posts and, if you haven't done so to your existing ones, you still can! Use applicable keywords for your brand, think about what product categories pertain to your brand, and think about what interests your viewers as a whole.
4. Analyze Your Social Media Statistics
Social media sites usually provide insight on basic metrics such as the days and times your traffic is at its highest and what posts received the most engagements. Take advantage of this feature by constructing your Instagram ad campaign in regards to the days and times where viewers are engaging the most.
Cross reference your social media statistics with your other platforms to find what type of offers and posts are more favorable to your viewers. What may seem appealing to your following on Instagram or Twitter could very well be appealing to those on Instagram as well.
5. It's a Process of Trial and Error
Instagram ads are no different from ads on other social media—you learn as you test things out. Use the basic A/B test method by establishing a benchmark ad to run your test ad against. Analyze your findings such as the offer, day/time, viewers, or images to see if they produce a higher response rate.
Once you've done this, you can reconfigure your campaign if necessary and see what you can do to improve.
Tell a Story
One of the biggest, if not the biggest, components of Instagram's marketing appeal is the ability to tell a story. If you're able to connect with a viewer on an emotional level, you're likely to get a better response. Instagram is the prime social site to tell your brand's story as the platform is a visual catalog. Sometimes pictures tell a story better than words.
Instagram has grown exponentially over the years in popularity and potential. Without a doubt, it has become a significant outlet for advertisers and marketers. Take these SEO expert tips from Drive Traffic Media and incorporate them into your team's creative efforts to increase brand awareness and sales.