Are you interested in speeding up your E-Commerce website? Our Los Angeles E-Commerce web design experts know how important website speed is for a business to make sales. Speed not only improves user experience, but it also directly affects conversions and sales.
Our experts have tips to share on how you can speed up your E-Commerce website and ultimately improve conversions and marketing performance.
Why Speed Matters To Your E-Commerce Site
Most people do not have patience for a slow website or app. When it comes to running an online business, the last thing you want is to have a slow website. Slowness can severely impact sales. Research provided by the Aberdeen Group has shown that a mere single-second delay in website loading time can lead to 7% decrease in conversions and 16% decrease in customer satisfaction.
In addition to lower customer satisfaction and sales, speed has a significant effect on SEO ranking. Google takes speed into account when deciding ranking. Furthermore, the faster your E-Commerce website's loading time, the more free traffic you will get from search engines like Google.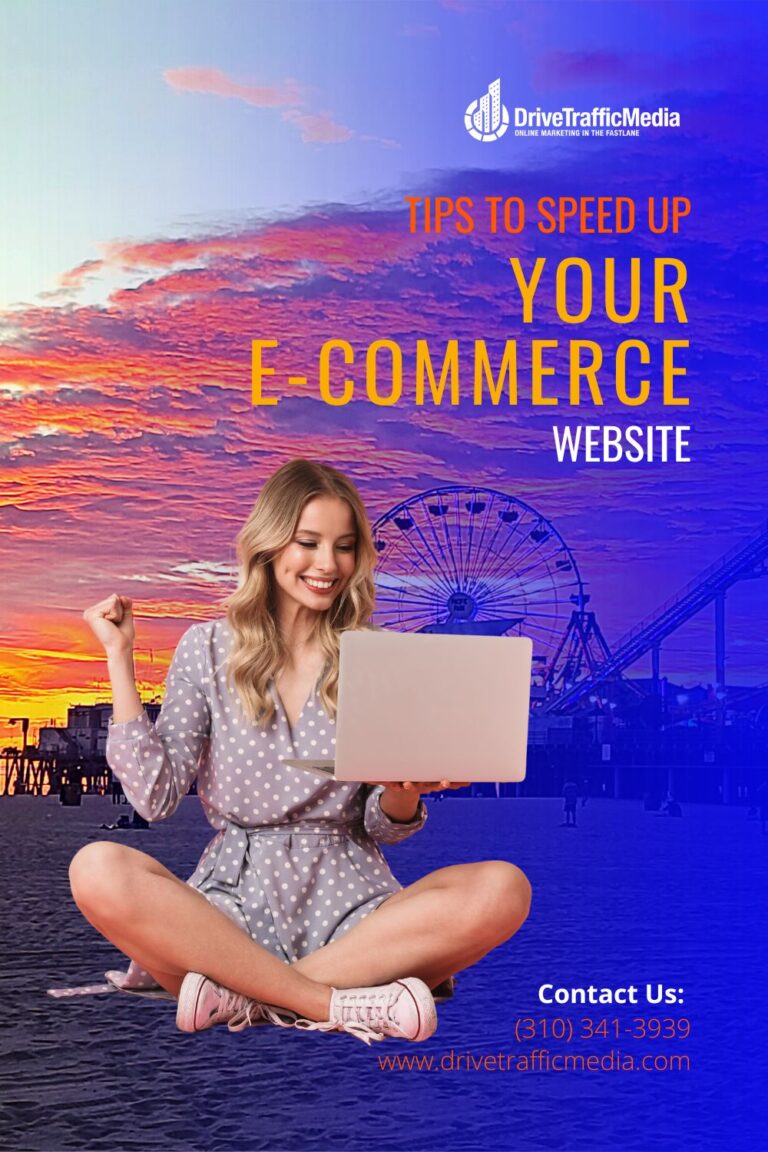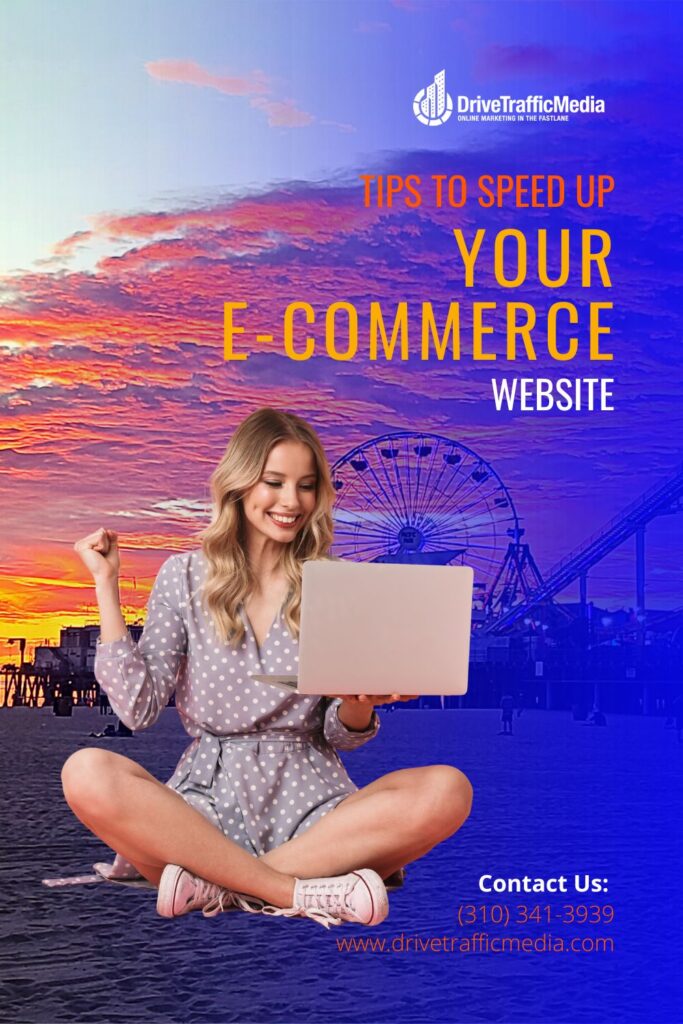 Let's dive into the ways our Los Angeles web E Commerce design experts believe can increase your website's speed and performance.
1. Choose a Strong E-Commerce Hosting Provider
If you aim for high performance, you must choose an E Commerce hosting provider that can provide a stable, up-to-date platform to host your business. The hosting provider should also be optimized for WordPress, WooCommerce, or any other e Commerce plugin that you choose to use. The servers must be optimized for overall speed and performance, which means having features such as built-in caching and security.
2. Install a WordPress Caching Plugin
When more and more people visit your E-Commerce website, your website could potentially slow down or even crash. In this scenario, you need a caching plugin to fix the problem. A caching plugin can free up your server resources and ultimately improve your website speed.
3. Use the Latest PHP Version
WordPress and WooCommerce codes are typically written in the PHP programming language. It's imperative that you use the latest PHP version because every new version improves in performance and fixes bugs and security issues.
If your website is running on a PHP version lower than 8.0, our E-Commerce web design experts strongly recommend contacting your hosting provider and requesting an update.
4. Use the Latest Versions of WordPress & WooCommerce
As the owner of your E-Commerce website, it is up to you to check that you are using the latest version of WordPress, WooCommerce, and other plugins.
5. Optimize Product Images 
Product images are important because they engage customers and can help increase sales conversion rates. That is why our Los Angeles E Commerce web design experts recommend using high quality product images for your site. That being said, you need to make sure that large image file sizes are optimized correctly.
Our experts also want you to keep in mind that JPEG images are generally better for images that are rich in color, whereas PNG images are more effective for transparent photos.
6. Use a DNS Level Website Firewall
Dealing with DDoS attacks can be challenging and time consuming. Hackers typically try to overload your server with the intention of stealing dala or installing malware. You need a Website Application Firewall (WAF) to filter your traffic and block possible attacks before they can reach your website.
7. Choose an Effective WordPress Theme
Not all WordPress themes are optimized for performance. You want to avoid clutter because it can cause your website to slow down.
When it comes to deciding on a WordPress theme for your E-Commerce website, you need to consider both functionality and speed. Theme features such as sliders, web fonts, or icon fonts can cause your website loading speed to slow down.
Our E-Commerce web designers recommend picking a simple theme and then making use of plugins to add the features you want.
8. Use Quality WordPress Plugins
A common question that WordPress beginners ask is, "how many plugins can I use without affecting overall performance?"
Our web E-Commerce design experts say you can use as many plugins as you wish. The number of plugins does not impact performance. However, the quality of code does.
Just one poorly coded WordPress plugin can cause too many scripts to load and slow down your website speed. You should test your plugins for performance before and after you install them.
9. Reduce External HTTP Requests
Most E-Commerce pages have several, distinct elements such as images, CSS, video embeds, and JavaScript files. Each of these elements are separately loaded by customers' browsers by making an HTTP request to your server. Our experts say that the more HTTP requests your server receives, the longer it takes your page to load.
You can check external HTTP requests by visiting your E-Commerce website and using the Inspect tool in your browser.
10. Reduce Database Requests
Database requests are very fast, but if your website is dealing with a traffic spike, these requests can slow down your website loading speed. One way to check the database requests is by using a plugin like Query Monitor in WordPress.
11. Optimize WordPress Database
You want to avoid clutter that can slow down your database requests and overall WordPress performance. You should occasionally optimize your WordPress database to declutter unnecessary information stored in the database.
12. Use Staging Sites to Monitor Performance
Making changes to a live E-Commerce store can cause a customer to lose their order or even cause your website to crash during a sales event.
A staging site can help you test performance optimization without impacting your live store.
13. Offload Ecommerce Emails
Emails play an important role in the E-Commerce business. Customers rely on emails for order confirmations, invoices, password reset information, and marketing messages.
Our experts recommend using a SMTP email service provider with the WP Mail SMTP plugin. You can send mass emails to customers and feel assured that your emails won't go to customers' spam folders.
14. Use Effective Conversion Rate Optimization Tools
Conversion rate optimization (CRO) is important when it comes to driving sales.
Many online shops have various features to increase conversions such as a free shipping bar or a Black Friday sale countdown timer on the homepage.
Typically, store owners use different plugins to add these features. The problem is that not all of them are correctly optimized for speed.
You want to avoid loading multiple external scripts and instead carefully choose conversion optimization tools to use on your E-Commerce website.
Our E Commerce web design experts in Los Angeles want to see your business succeed. We hope these tips can help speed up your E-Commerce website.