Throwback Thursday (TBT) is a popular trend on social media where individual business owner influencers post nostalgic or old photos, memories, or experiences with the hashtag #TBT. The idea behind TBT is to share a glimpse into the past and reminisce about old memories while also connecting with others who may have similar experiences. It's a way for people to share their personal stories, fun life events #fails, and history with their followers and engage with them in a fun and lighthearted way.
TBT has become a staple on many social media platforms, such as Instagram (IG), Twitter, TikTick, and Facebook, with people sharing everything from childhood photos to memories from their teenage and fun years. This trend is not only a great way to connect with others but also a way to reflect on personal growth and development. It's a way to acknowledge the past and the journey that led to where we are today.
In addition to being a fun personal activity, TBT can also be used by businesses and brands as a way to connect with their audience and grow audiences. By sharing old photos, videos, products, or advertisements, they can tap into their customer's nostalgia and create a stronger emotional connection with them.
Overall, TBT is a fun, exciting, and engaging way to share memories, connect with others and reflect on the past, good, bad, and the ugly lol. Whether it's for personal use or for business purposes, the trend continues to grow and evolve, providing a unique and enjoyable experience and struggles for social media users everywhere.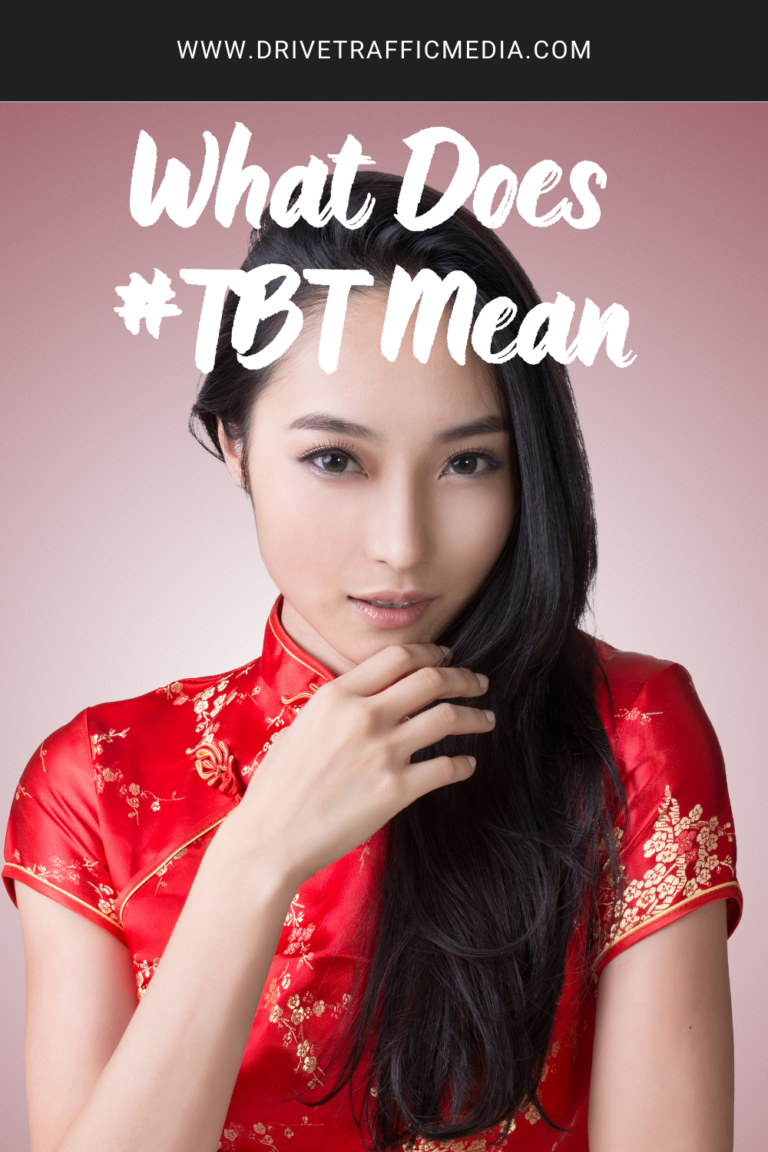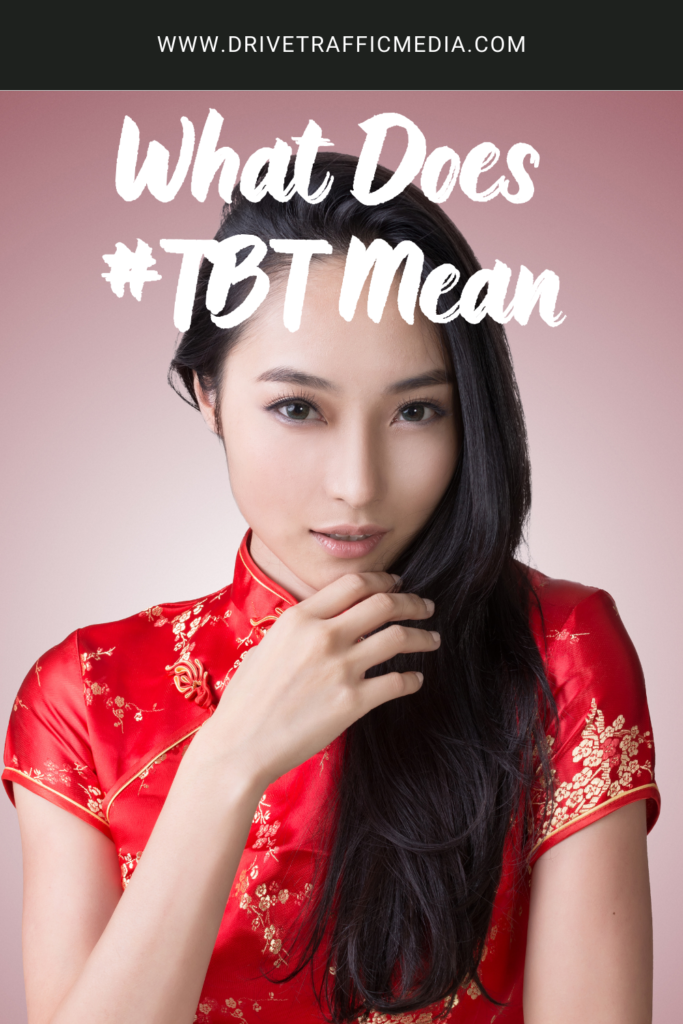 You may have seen #TBT or "Throwback Thursday" before.
Maybe this is a photo from a high school friend.
Maybe this is an Instagram post of your mom from the last vacation.
Maybe it's just a tweet about an awesome party that happened a few months ago.

#TBT is a viral hashtag that everyone uses – your aunt, influencer, celebrity, etc.
For brands and businesses, #TBT is a great opportunity to build interactions, raise awareness, tell stories, and do a little fun on social media.
What does TBT mean?
TBT stands for Throwback Thursday. Social media companies Orange County reveals that people use it to nostalgia when sharing old photos and videos.
It can't be just a photo or a video. Users can share text that is memorized or recorded audio.
Why should you use #TBT?
One of the popular hashtags that are being used on SM platforms like Facebook, Twitter, and Instagram is #TBT. It means that when you use it, you will be able to accomplish three essential things:
1. Increase participation
According to Social media companies in Orange County brands using hashtags increased their engagement by 50% on Twitter compared to those who did not use the hashtags.
2. Increase the audience
Many users follow different subject tags – and #TBT is no exception. When you use it, your posts will appear in their feeds, introducing your brand to a new audience.
3. Improve brand awareness
#TBT allows you to share your brand accurately and where it comes from. You can tell your brand story by sharing old photos and videos and introducing your business to new people.
In short, hashtags can benefit your business in several ways.
While you can post any old photos or videos and add #TBT to your posts, there are some best practices to keep in mind when using the hashtags:

Photos must be shared on Thursday
No doubt, it is a critical factor in #TBT's success. Although you can take advantage of #FlashbackFriday and similar theme tags (see below for more information), #ThrowbackThursday is more popular.
To be honest: #FlashbackFriday only exists because some people forget to participate in #TBT.
It must be old
Although you can post #TBT posts (such as parties a few weeks ago) for a relatively recent moment, the real #TBT post will return to a significantly different period. For a business, it needs to go back to different times (think of decades instead of years).
Here is a good rule of thumb for excellent #TBT posts: Thursday's best Throwback post is the images and videos before the internet.

Persist once a week
It's not a hard and fast rule. You can just use your judgment – but the common wisdom of the internet shows that, best of all, for the ultimate impact, let it keep a nostalgic temptation every week.

Variants of TBT tags
You can post some variations of #TBT on other days of the week – some of which we have already introduced!
They include:
#MondayMemories
#TakeMeBackTuesday
#WaybackWednesday
#FlashbackFriday
There are also #Latergram and #OnThisDay tags – this is not specific to any day of the week.

Some thoughts for social media business:
1. Position
The actual location of your business can be a great place for #TBT. You may even have an archive of various forms of your location for many years.
Looking back at photos of your location on Thursday, you can display blueprints, architectural images, and even architectural photos of other points in its history.
You can also think more broadly about your location, the city, town, region, or country where your business is located – this step can significantly expand the pool of available content.
2. Employees
Employees are the backbone of your business. So why not share their behind-the-scenes pictures or videos?
These may be exciting photos of them at work, old photos of original business employees, or photos of company founders.
3. Customer
Maybe there is no better way to attract customers through #TBT, rather than by showing customers themselves. So, go back to the old customers and celebrate them.
These should be images or videos that customers interact with your brand. They can visit business locations.
4. Product or service
Your product or service is a mature area with potential #TBT content on social media. How has your product changed during the years? Do you have a photo of a prototype or blueprint?
Don't be afraid to think outside the box – especially if your product is a bit too new, there won't be old photos.
5. Advertising
Old, retro marketing materials can be fantastic #TBT materials.
That's because they tend to be a nostalgic and enjoyable cheesy product of their time.
These are great opportunities to tap people's sense of nostalgia. By choosing the right #TBT ad, you're sure to get a lot of engagement and comment on when and where people first saw certain commercials or advertisements.
6. Activities
Significant events often give you great #TBT material.
Consider an upcoming event related to your brand, and then look at the file to see if there is a shot of the event later in the day.
7. Milestones
Social Media companies Orange County agree that #TBT is also a great opportunity to celebrate milestones your business may have experienced in the past and now.
Milestones are not necessarily related to your product or service. They can even be like you have a 100th employee, or when you move to your current location. It doesn't matter as long as it is a milestone in the past.