The restaurant industry is a super competitive and tough industry to be in. With countless new and established restaurants competing for the top spot, it can be hard to maintain visibility and online search presence in your local area.
It gets even more complex if you own a restaurant chain. If you have restaurants at various locations, keeping track of all of them can be mighty difficult. You need to stay on top of things if you want all your restaurants to maintain their search engine positionings.
Unsure of how to do this? Don't worry, we're a digital marketing agency in Orange County with a lot of experience in this. Here's our local SEO guide for enterprise restaurant owners.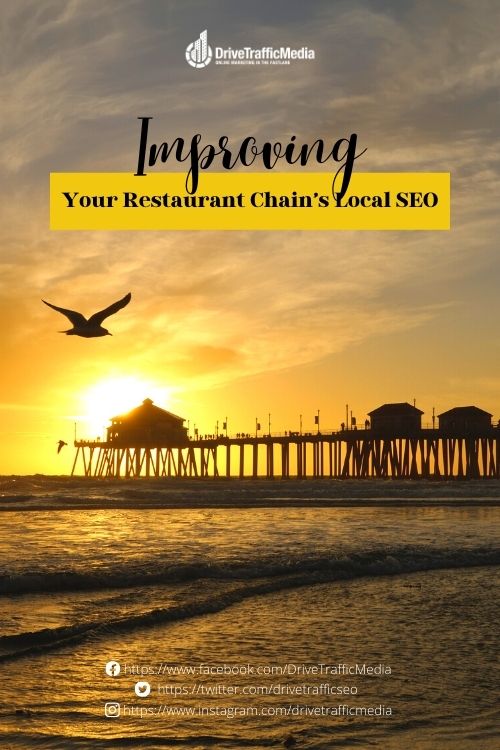 1. Register Local Listings
Having an online presence is a must for your business. This allows searchers to discover your restaurant and learn more about your services without having to go there. While your restaurant can certainly exist without an online presence, you're going to miss out on a lot of potential customers and opportunities.
Start by adding your restaurants to high-ranking directories like Google, Apple, Bing, and Yelp. These are the four most common websites people check when looking for new restaurants. Add in as much useful information as you can including contact details and store hours. Then, do the same with smaller directories like TripAdvisor, OpenTable, Zomato, Yellow Pages, and more.
The more directories you're listed on, the higher your local visibility is.
Getting listed is also helpful because it's a great way to build links for your site. Backlinking is a confirmed Google ranking signal and will help you soar up the search engine results.
2. Use a Management Platform
Managing one restaurant is hard enough—having multiple would undoubtedly be a lot harder! As an enterprise restaurant owner, having a way to manage all of your restaurants in one platform will help you save a lot of time and effort. These platforms update information on all your listed directories at once and also allow your franchisees access to update information for you.
There is plenty of helpful restaurant management software out there. Well-renowned examples include Toast and Posist.
3. Have a Helper
If you're finding it hard to keep up with all your locations, you should consider handing over some tasks to your franchise owners. They know your local restaurant best and would be able to update any pertinent information on the local profile.
Having updated information for all your locations is very important, especially with how unpredictable things can be. For example, one restaurant may be closed for the weekend due to renovations, or one restaurant could be located in a city with a very strict curfew. If you use standard information for all your restaurants, you risk losing revenue opportunities and may even gain some negative reviews for posting inaccurate information.
Letting your franchisees do some of the heavy lifting eases your burden and allows you to focus on larger-scale things. Just make sure to touch base with them once in a while to ensure you're still on the same page. Also, give them support whenever they need it!
4. Manage Reviews
Your restaurant's online reputation is a ranking signal for Google, so make sure to encourage reviews from your customers and reply to all reviews you get whether positive or negative.
All restaurant owners can say their restaurant is the best, but not all customers can say the same. Searchers tend to trust customer reviews more as they provide insight about your restaurant from people who have visited and availed of your services. The more positive reviews your restaurant has, the likelier they'll visit. On the other hand, having negative reviews can also be a good thing if you know how to respond to them properly. It shows that you care about your customers' experience and are looking to improve.
Constantly look through your directories and respond to any new reviews you get. Some apps like Google may even ping you every time a new review comes in, so that's a helpful tool you can utilize.
You could also sign up for review management software like Podium, Yext, and NiceJob that'll help you manage your reviews and follow up with customers.
5. Add Unique Content
Customers want to know all there is to know about your restaurant without having to go there. You can satisfy this curiosity by adding lots of unique content about your restaurant to your local profiles. This includes pictures of the interior and exterior parts of your restaurant, pictures of your food and drink offerings, or even employee pictures and bios.
You should also advertise any special events this particular location has. Things like live music, sporting events, and happy hours make you stand out from other restaurants in your area. Add in pictures of these events for more unique content!
The most important thing to remember is to have different content for all of your franchises. Using the same photos for all of your restaurant locations can be flagged as duplicate content by Google and may be considered lazy by searchers.
6. Emphasize Your Restaurant's Location
It would be helpful if you emphasized your restaurant's various locations. If you have locations in nge County, Los Angeles, San Francisco, and San Diego, for example, you should consider creating city pages for all of them. On each page, you can include things like proximity to major landmarks like universities and highways to target people living in those cities. You could also incorporate city-specific keywords like "gluten-free options in San Diego" or "dog-friendly restaurant in Orange County" to boost your local SEO.
This will not only help build content for your site but will also help build content for your city. The more attractions your city has, the more attractive it will be for tourists!